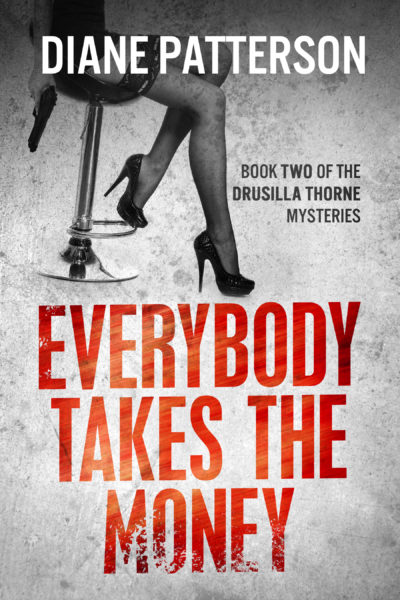 Drusilla gets asked to help someone--and not only gets hit by the person she's trying to help, she gets hit with an assault charge for her trouble. When she goes to ask her assailant to drop the charges, she discovers a dead body. Man, can't Los Angeles make anything easy?
About the Book
When Drusilla Thorne goes along with her friend to an interview of reality TV star Courtney Cleary, she's expecting an easy afternoon. Instead, Courtney's shady boyfriend Roger attacks Drusilla, landing her in the hospital. And he claims she assaulted him.
Then Courtney disappears. Since she's the one person who can corroborate the truth about the assault, Drusilla tracks her down. But as soon as Drusilla finds her, the TV star is murdered right in front of her. And even though she didn't see the killer, the killer clearly saw her.
Now Drusilla has to track the murderer down, clear her name, and stay alive in the meantime.
She can't wait to find out the rest of the week has in store for her.
Other Books in "The Drusilla Thorne Series"
Disclosure of Material Connection: Some of the links in the page above are "affiliate links." This means if you click on the link and purchase the item, I will receive an affiliate commission. I am disclosing this in accordance with the Federal Trade Commission's
16 CFR, Part 255
: "Guides Concerning the Use of Endorsements and Testimonials in Advertising."