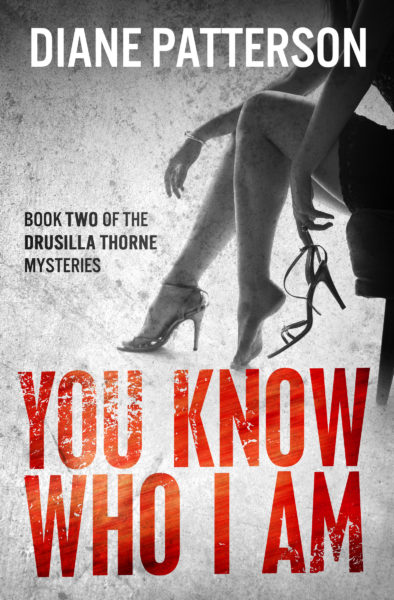 Drusilla tracks down her errant husband Colin, who owes her money, her bracelet, and a divorce. Soon after she finds him, though, it turns out someone else was looking for him too--someone even angrier than Drusilla was. And it looks like Drusilla might take the fall for it.
About the Book
Drusilla Thorne's husband Colin walks out on their marriage of convenience with style: he disappears right in the middle of their magic act. Before he vanishes, though, he steals a bracelet from her, a bracelet that could tip off the people who've been searching for Drusilla and her younger sister Stevie for years. Drusilla won't allow that to happen.
When she finds Colin in Los Angeles, he's dead. Before dying, he got the both of them involved in a nasty game of Hollywood blackmail. The investigating detective finds out her identity is as fake as her marriage was and he's determined to find her guilty of something. Her lawyer might have more allegiance to the shadowy figure footing the bill than to her. And her sister does something Drusilla can only hope they live to regret.
Drusilla had better figure out who killed Colin before everything comes apart and the police figure out who she really is.
Other Books in "The Drusilla Thorne Series"
Disclosure of Material Connection: Some of the links in the page above are "affiliate links." This means if you click on the link and purchase the item, I will receive an affiliate commission. I am disclosing this in accordance with the Federal Trade Commission's
16 CFR, Part 255
: "Guides Concerning the Use of Endorsements and Testimonials in Advertising."