(Okay, I'm a few days late with this.)
Certain holidays and milestones during the year leave me completely unmoved (my birthday, for instance — for one thing, I have kids, and their birthdays are the important ones, and also I'm kind of done with the number on mine continually going up). Others, though, really make me stop and take a moment to reflect, enjoy, or just be.
Like: Christmas. I love Christmas. I completely celebrate Atheist Commercial American Christmas. If we renamed the whole thing "Yule" or "Winter Solstice" or "Midwinter Festival," I would be okay with that, because my enjoyment of the holiday and how I celebrate it would remain unchanged. For me, Christmas is about getting together with friends and family, enjoying good food, and giving people things that let them know you're thinking about them.
There is nothing not to like about a holiday that involves spending time with people you love and giving them things. Also: mulled apple cider.
I also really enjoy New Year's, but not for any of the regular reasons. Not only do I not drink so very much any more, but I've always regarded New Year's and St. Patrick's Day as amateur hour — the nights of the year when I don't want to be carousing and partying with random strangers.
New Year's for me is a time to think about that a year that's just passed, and the year to come, and how I want to define my life.
This year I had a really great omen to start the year with.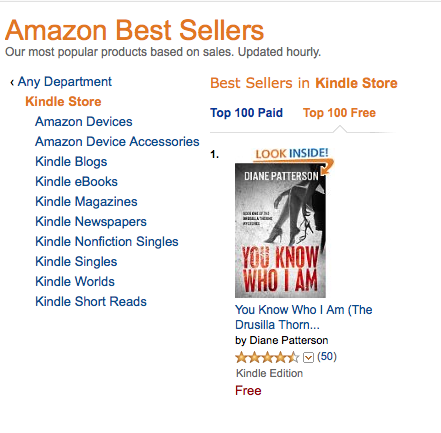 To say that I am overwhelmed with gratitude that so many people were interested in my book is a complete understatement. It actually freaked me out for a while. But it's exciting because I've heard from so many new readers, who told me how much they really enjoyed the book (and other books in the series). And that's why I write these: because I think they're fun stories that other readers would enjoy.
So thanks for stopping by and leave a note to say hi and I hope to hear from you in the coming year!